So has my diet and training been paying off? The simple answer is yes! In fact I had a feeling it would, otherwise I would be so disillusioned with the challenge, I'd pack my tail between my legs, grow a mustache and hide out in Puerto Rico until this whole thing blows over.
As mentioned in Week 1 Measurements, I wont be weighing myself. At least not until I'm in for my next Dexa Scan at 4 weeks.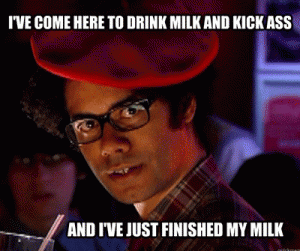 But the measurements I've taken are interesting. Definitely a drop in size, larger in some areas than others, but on the up side, I'm only about to finish week 2 and I have a solid 6 more weeks to kick ass in. To be honest, I'm pretty excited about the end result now that I am starting to see some solid losses at about Day 11. The diet and training are so far working better than I had expected, it's made the hard work to now worth it.
Here are this weeks measurements below.
| (cm) | Neck | Chest | Upper Arm | Waist | Hips | Upper Thigh |
| --- | --- | --- | --- | --- | --- | --- |
| Week 1 | 41.5 | 110 | 34 | 100 | 99 | 62 |
| Week 2 | 40 | 108.5 | 33.5 | 98.5 | 96.5 | 61 |
| Week 3 | | | | | | |
| Week 4 | | | | | | |
| Week 5 | | | | | | |
| Week 6 | | | | | | |
| Week 7 | | | | | | |
| Week 8 | | | | | | |